Rising For People Coffee Co.
Regular price
Sale price
$36.46 USD
Unit price
per
Sale
Sold out
Magia del Campo VLI 
Stone Fruit, Honey, Toasted Marshmallow

 Try our specialty organic coffee from Colombia! This coffee is produced to the highest standards and is certified organic, ensuring a smooth, full-bodied cup of coffee that's rich and flavorful. Enjoy notes of chocolate, nuts, and caramel in every sip!
About this coffee
Tolima, Colombia has been known more for violence in recent decades than specialty coffee. That narrative is changing with the dedicated work of producer groups like ASOPEP which has, against all odds, become one of the most professionalized cooperatives in the region offering consistent, world-class coffees year after year. Not content with just producing excellent coffee, ASOPEP is also a force for good in the region. This coffee was purchased using Verified Living Income benchmark which ensures that coffee producers were paid a fair, sustainable wage.
Impact:
Through Tip the Farmer™, ASOPEP received $3,000 and utilized these funds to purchase Personal Protective Equipment for healthcare workers in their municipality and launched campaigns to help mitigate the risk of spread of COVID-19.
Flavor profile 
This spring arrival from the ASOPEP cooperative is in many ways very consistent with past lots. It has a crisp, but balanced acidity, a syrupy body, and lots of sweetness. Light and medium roast styles tasted of honey, stone fruit, caramel, toffee, and had delicate floral notes. Darker roasts of this coffee were very sweet and tasted like toasted marshmallow, brown sugar, fudge and almonds.  
Share
FAQs
View full details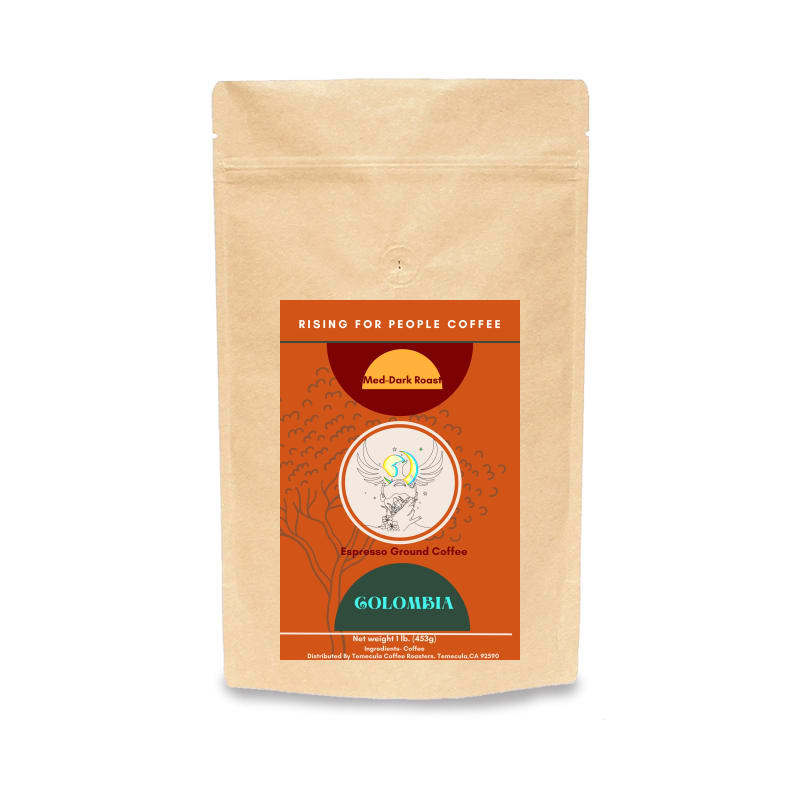 FAQs
Is your coffee FDA approved?

Yes, all of our coffee is FDA approved.
Can you really grind my coffee the way I want it?
Yes, and now you can select how you want the coffee grounds on every coffee product page (for ground coffee). We offer everything from Coarse to Fine, including specialty grinds for Espresso, French Press, Turkish Coffee, Moka Pot, Vacuum Pot, Percolator, Coffee Urns, Auto-Drip and more.
Why is your coffee so inexpensive if it's true gourmet coffee?
We offer our premium coffees as ground and whole bean, roasted or green, from select farms for a lower price when compared with other premium gourmet coffee offerings. We offer these rare coffees at a great discount. After we import we roast the beans ready for you to enjoy. Although we could charge a lot more for our coffee, we choose to take another approach. We sell on volume. By selling more coffee for less profit, rather than less coffee at higher profit, we actually come out even either way. With this in mind, we choose to offer our coffee for less, which means we move more inventory so the coffee is always fresh and newly picked from the farms, plus you benefit because you save money on premium gourmet specialty coffees.
What farm does your famous brand coffee come from?
We source the beans from many tiny family farms. Some at high elevation with shade grown coffee fields that flourish on the edge of the mountains and some at medium elevation with full sun. The workers hand pick every coffee cherry, and hand wash them too. Matter of fact, they do it all by hand right down to the drying of the beans in natural sunlight with beans spread over wooden planks. The same way it was done hundreds of years ago, an old world method. No automated picking machines or careless processing. Hand selected beans, among the best anywhere in the world. We are sure you can not get coffee of this quality for the price we offer it anywhere else. We focus on environmentally friendly processing that is good for the surrounding habitat.
Product's Features
Scent

beautiful aromas that are naturally occur depending on the origin it came from
Details

packaged with care. All our bag coffee comes with a zip seal. So you are able to easily keep your coffee fresh!